As you already know, I tend to run late with my posts; but I wanted to give a quick shout out to my fab mom readers. Hope you had a celebrated day & that you didn't have to cut anyone's meat but your own :)
Let's get down to it:
Books I love: for learning letters
I love books. No, wait. I REALLY love books. I love books more than I like most people. Maybe I need some new friends...kidding! Anyway, there's nothing that peaks my interest more than a good book. It's the only thing that will make me ignore my children. Not now, honey. Mommy's reading. No, you get the baby out of the street. You can catch him. I'm empowering you. Sometimes I'm a great mom.
I'm a sucker for a book. A trip to the bookstore always ends in a purchase. It's the only thing I'll freely spend money on without batting an eye. It's the only thing I'll say yes to every time my children ask. Needless to say, we own a tremendous amount of books; especially children's books. When I "retired" from teaching, I came home with literally hundreds books. I weeded out the good from the bad. Sold some, donated some, recycled some that were shabby. What was left was the best of the best and I'm bringing those to you.
Below are my recommendations for books that help children with letter learning.
Books that teach letters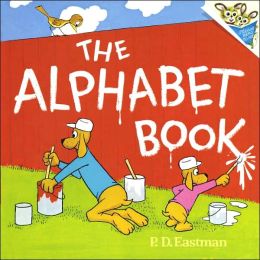 That's my top 10. Hit up your local library/bookstore for these great finds. I recommend a snuggly chair, a cup of coffee & someone small to enjoy. Just watch the coffee around the baby unless, of course, you're really engrossed. Then, get your 8 year old to do it. Happy reading!
Did your favorite make my list? If not, share it with me! I love promoting good books.
tweeting daily @preschoolmommma